The government of Faroe Islands, an autonomous Danish region, was rocked on Tuesday by the killing of more than 1,400 white-faced dolphins in a single day.
"There is no doubt that turquoise whale hunting is a dramatic scene for people unfamiliar with hunting and slaughtering mammals," a government spokesman told AFP.
"Nevertheless, the hunting is well organized and fully organized," he said.
The spokesman said that traditionally, the islands of the North Atlantic – with a population of about 50,000 people – hunt pilot whales, not dolphins.
"Usually some of them are 'grinding', but we don't usually kill that many," said Halor O'Rourke, a local television journalist.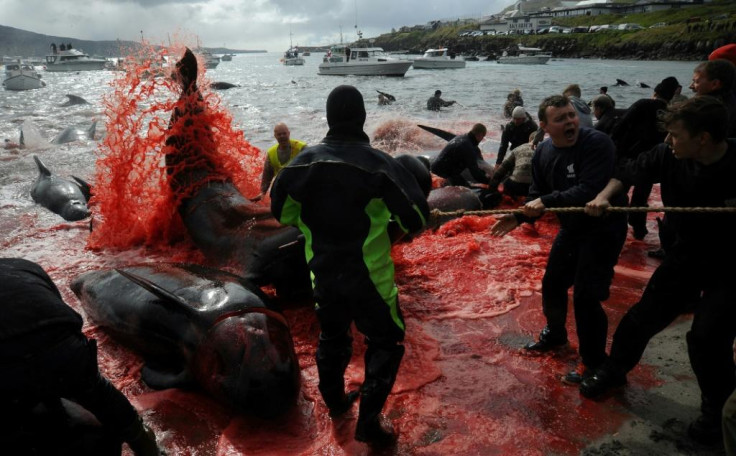 "Grindrop" is an exercise in which hunters first surround the whales with a wide semicircle of fishing boats and then take them to a beach and a bay for slaughter.
"It seems like a lot and it takes some time to kill them all, while it is usually very quick," said AV Rana.
Pictures of the bloody bodies of more than a thousand Atlantic white-faced dolphins on the beach have caused outrage on social media.
According to AV Rana, although about 53% of the island's population opposes "grinding", there are no plans to end the practice. Authorities insist it is a sustainable way to hunt.
Sea Shepherd, a charity that campaigns against whale and dolphin hunting, called it a "barbaric act."
According to local estimates, there are about 100,000 pilot whales in the waters around the Faroe Islands, and about 600 died last year.
Copyright AFP All rights reserved.