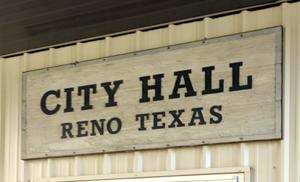 Reno – In a budget workshop where debate paved the way for the future, Reno City Council went back to today's reality when members met Wednesday night at City Hall to discuss the city's proposed fiscal year budget figures. In 2021-22.
The council agreed to pay off the city's water meter debt in next year's proposed budget and to retire the 2002 bond at the fire station.
But the retirement of the fire station loan resulted in a lively debate over the hopes of a new station that would one day be a showpiece on Reno's growing landscape.
Mayor Bart Jaitley said Reno is growing, and he envisions a new fire station that will one day be the "face of the city."
As far as it goes, the budget and tax rates have yet to be approved, and city residents will have a chance to talk about budgets and tax rates at the next public hearing.
The budget public hearing begins Sept. 13 at City Hall at 6 p.m.
The proposed tax rate of 49 cents per 100 dollars, which is less than the 49.08 cents per 100 dollars approved by the vote, will be discussed in a public hearing on September 20. The hearing will be held at City Hall and will begin at 6 p.m. afternoon
The council also voted to reconsider the zoning change request, which was approved in August. 9 at the October 11 meeting at City Hall.
.