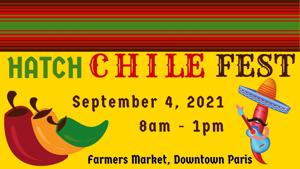 Roasted Hatch Chile Fragrance will fill Market Square from 8 a.m. Saturday as the seventh annual Hatch Chile Festival continues.
Roasted Chile from New Mexico, mariachi music and children's games are all part of the festivities that have become the most popular days in Market Square.
Shopkeepers Ron Prius and Mike Head will bring their Chilean rosters to market to fry about 2,500 pounds of fresh chili directly from New Mexico. The market is planned to expand until 4 p.m.
.