point of view. However, health care workers must receive at least one dose of the vaccine by September 15, 2021, under the sanctions, and a health pass is mandatory from August 9. Explains why these measures are political rather than health justified.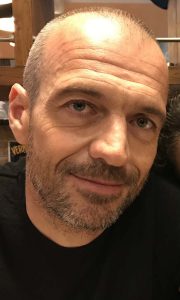 By Christoph Greenjon.
Prolonged isolation and prevention measures have made it impossible to control the corona virus epidemic. Its internal features are the reason for the lack of global control. (Unlike SARS-CoV-1 and MERS-CoV or even Ebola)
Strategy Update
In general, all safety strategies, prevention measures and elimination strategies (Zero Cowed) are proving their failure every day and their harmful effects in the long run (even if they have an emergency). If there is any justification for reducing stress, the health system: first on the economy (poverty of a large part of the population), care and prevention of mental health of children, adolescents (excellent age of extra-family relationships) and adults In the absence of restraint, domestic violence escalates.
The vaccine has been proposed as the only scientifically viable alternative to prevent infection and its consequences. The harm is such a virus. Israel is proof of this, with the January vaccine reviving due to a lack of adequate immunity or potential side effects (ADE) during a viral infection in the wake of the vaccine's immune decline.
What is a health pass?
The Health Pass is another social dimension in this context. But not just a scale, it goes far beyond a simple effort to get out of the crisis or reduce the pressure on the health system.
It is your responsibility to travel outside of metropolitan France to justify a specific health factor specific to the corona virus or to access events involving certain organizations or large gatherings of people. This health factor can be justified by a vaccine, a negative PCR test, or a certificate of recovery.
In this way, the health pass becomes the proof of health that is found in civil law. In TRIDE: Trace trace isolation, it no longer focuses on healthy people but on healthy people.
From a scientific and medical point of view.
SARS-CoV-2 is contagious (with R0 of 2 to 4 growing with new variants), which explains its widespread spread in human populations and animal stocks. The disease is widespread, as the current population has no natural defense against it.
Vaccination does not prevent infection.
PCR and antigenic tests are known to avoid variations (false negatives).
Due to the pressure of the vaccine, a variety of appearances are a viable scientific position in the community of infectious diseases, although not yet proven.
Pre-symptomatic infectious disease makes the epidemic virtually impossible to control and all the limited measures that can be imagined.
Unexpectedly deadly and sudden large-scale measures have created a sense of fear in all populations.
Abstract
Scientific evidence shows that there is no clear justification for the health pass. Healthcare is not exempt from infectious disease and therefore from viral transmission. Therefore, it does not fulfill the function for which it was assigned.
Once the scientific position is over, it becomes clear that we are moving from science to politics. The health pass can only be seen as a political move that will have near zero real impact on the expected viral spread. On the other hand, with a psychological impact on the population, intense surveillance and a sense of intrusion into private life, it will be important and can only lead to distrust of our already fragile public health policy and our government officials. Health democracy is no longer democracy as soon as adjectives are limited. There are many examples of this in our recent history. "Popular" is an adjective that comes to mind immediately.
End of our freedoms.
Then a question arises: should the illusion of good health justify all measures to limit democracy, and in particular, should it justify the loss of liberties in the long run? Can we live with a clear end to our freedoms as long as we are healthy? The effect on health is also measured directly on those whose basic freedoms are limited. If it is only temporary, then Health Pass is a medium-term threat to our democracies because it erases angles (moment by moment), but leaves scars in minds and writings.
The health pass divides society, even into families, between good and bad citizens, between vaccines and anti-vaccines, between conditional freedom and restriction of movement, between fear and salvation. As an object of distribution, it (involuntarily, but we can question ourselves) becomes a weapon of power that consists of distribution for better governance, and it It also happens in the closeness of hearts.
It is important that the target is not misdirected. It is not the virus that causes sanctions, but the political decisions that are put behind it.
Result
The health passport is not an effective measure against the spread of the virus, nor is it a guarantee of good health because one can be vaccinated, sick and infectious at the same time. The move is independent and sets a precedent for population control.
A policy that is based on accurate scientific knowledge and is not based on fear will improve health strategy and public support.
The catastrophic economic consequences are already easing the health pass in France and ending it in the UK.