German world champion Florin Weilbrook on Thursday added the Olympic marathon swimming to his 1,500m bronze with a stellar performance in Tokyo Bay.
Wellbrook swims 10 kilometers (six miles) in 1 hour 48 minutes 33.7 seconds, more than 25 seconds away from Hungary's Kristof Rasowski (1: 48: 59.0). Gregorio Paltraineri of Italy won the bronze medal in 1: 49: 01.1.
Welbrook and Poultry became the second and third athletes to win pool and open water medals at the same Olympics, after Osama Melloli of Tunisia in London in 2012 after winning marathon gold and bronze in the 1500 meters.
"The first seven kilometers were very easy," said Wellbrook. "The water wasn't really hot, so I kept up the speed and the last leg was awful."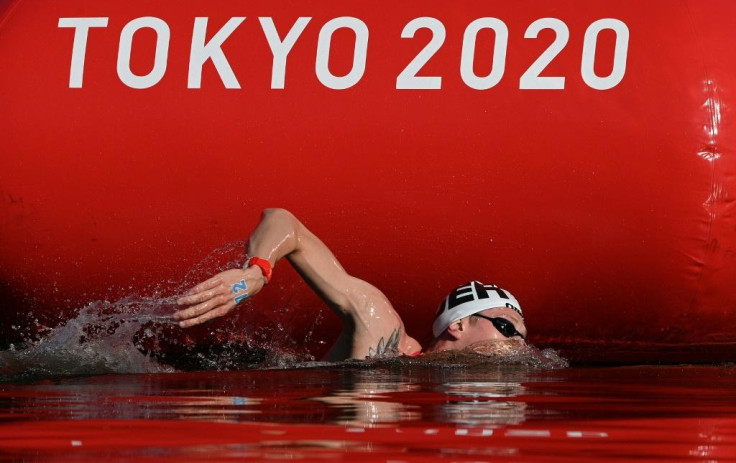 "Today's temperature was the biggest contender. I beat him and I beat everything in this race."
The Italian poultry double, who won a silver medal in the 800m freestyle, is even more notable when his construction at the Games was affected by a glandular fever.
"I didn't come here last month because of an infection, so I knew it would be very difficult for me to deal with these guys," said Paltraineri.
"But I'm on the podium so it's okay."
Copyright AFP All rights reserved.